Sailfish fishing in Costa Rica is an exhilarating experience that attracts anglers from all over the world. Known as the "Sailfish Capital of the World," Costa Rica offers the best opportunities to target these acrobatic and majestic game fish. If you're looking for an adrenaline-pumping adventure on the water, here's what you need to know about sailfish fishing in Costa Rica: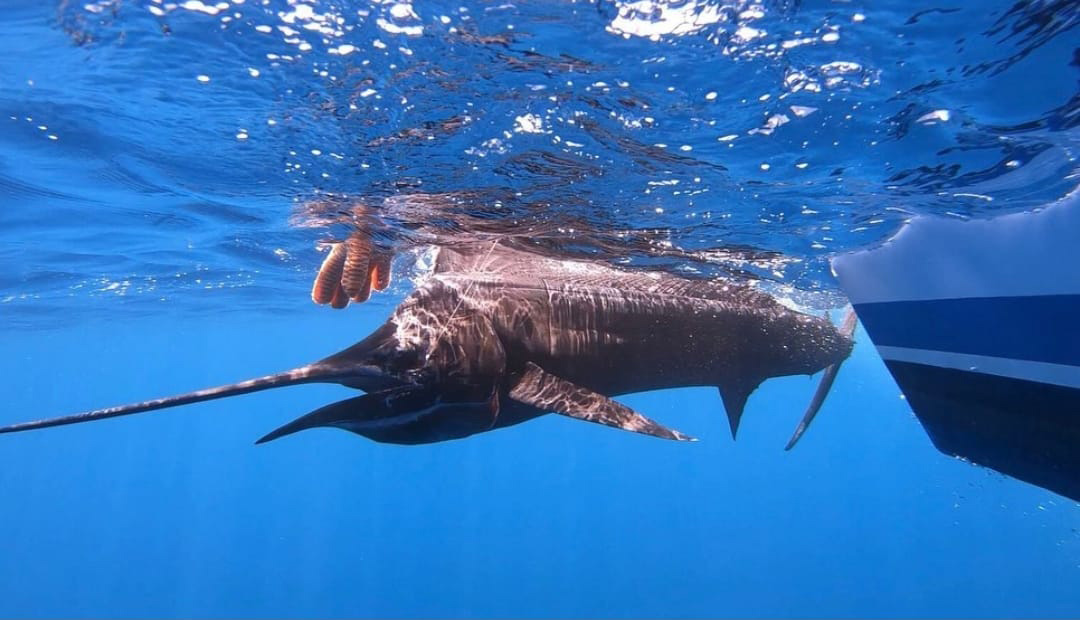 Best Locations:
Several locations along Costa Rica's Pacific coast are renowned for their sailfish populations. Quepos and Los Sueños in the central Pacific, Tamarindo, Flamingo in the northern Pacific, and Golfito in the southern Pacific are popular destinations for sailfish fishing. These areas offer a combination of ideal habitat, baitfish concentrations, and productive fishing grounds.
Peak Season:
The peak season for sailfish in Costa Rica is generally from December to April, although good fishing can be found year-round. During this time, large numbers of sailfish migrate through the warm waters of the Pacific, providing excellent opportunities for anglers to target them. It's important to note that sailfish can be caught outside the peak season, but the numbers may vary.
Fishing Techniques:
Trolling is the most common technique used for sailfish fishing in Costa Rica. Charter boats will typically deploy a spread of teasers and rigged baits, such as ballyhoo or artificial lures while cruising at slow speeds. When a sailfish strikes, the angler will be in for an adrenaline-filled fight as the fish showcases its powerful leaps, tail-walking, and spirited runs.
Charter Fishing Boats:
Booking a charter fishing boat is highly recommended for sailfish fishing in Costa Rica. Professional captains and crews have extensive knowledge of the local waters, migratory patterns, and fishing techniques. They will provide all the necessary fishing equipment, including rods, reels, tackle, and bait, as well as guidance on fishing techniques and best practices.
Catch and Release:
Conservation is of utmost importance when targeting sailfish in Costa Rica. Catch and release practices are strongly encouraged to preserve the population and ensure the sustainability of the fishery. Your captain and crew will guide you on proper handling techniques to minimize stress on the fish and maximize its chances of survival after release.
Additional Species:
While targeting sailfish, you may encounter other exciting game fish species, including marlin, dorado (mahi-mahi), tuna, wahoo, and roosterfish. These incidental catches add to the excitement and variety of your fishing trip.
Offshore Adventure:
Sailfish fishing in Costa Rica offers more than just the thrill of the catch. The experience itself is enhanced by the stunning coastal scenery, warm tropical waters, and the chance to witness an array of marine life, including dolphins, sea turtles, and seabirds. It's not uncommon to have close encounters with these magnificent creatures during your fishing excursion.
Beyond Fishing:
Costa Rica is a paradise for outdoor enthusiasts; there's plenty to do and explore beyond fishing. Take time to enjoy the beautiful beaches, go snorkeling or scuba diving to explore the vibrant underwater world, try your hand at surfing, or embark on a jungle tour to discover the country's rich biodiversity. Costa Rica offers a multitude of adventures and experiences to complement your sailfish fishing trip.
When planning your sailfish fishing adventure in Costa Rica, it's important to research reputable charter companies, read reviews, and communicate your preferences and expectations. This will ensure a tailored and unforgettable experience on the water.
Sailfish fishing in Costa Rica combines the thrill of the chase, the beauty of the Pacific Ocean, and the opportunity to reel in one of the ocean's most prized game fish.